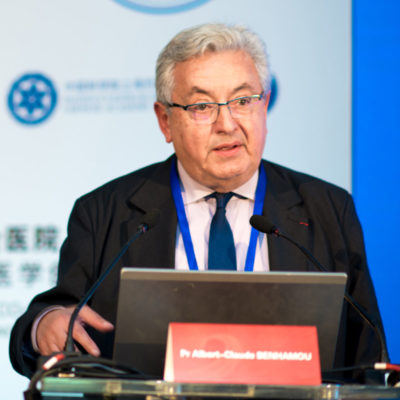 Albert Claude Benhamou is an Associate member of the French National Academy of Surgery and Advisor of the Permanent Secretary of the French National Academy of Medicine.
Professor Benhamou is also special advisor to the Rector of the Agence Universitaire de la Francophonie (Francophone University Agency) and Advisor to the President of the French National Commission for UNESCO (FNCU). Furthermore, he is Honorary President at Medicine Sorbonne Université, Paris 6, Hospital Surgeon (CHU Pitié Salpêtrière, Vascular Surgery).
From 2003 to 2017, he created and directed "l'Université Médicale Virtuelle Francophone" (the Francophone Virtual Medical University) and "l'Université numérique francophone des sciences de la santé et des sports" (the Francophone Digital University of Health sciences and Sports) that became "l'Université Numérique en Santé et Sports" (the Digital University of Health and Sports).