TRANSFORMING THE FUTURE OF AGEING POPULATIONS IN EUROPE –
27 JUNE 2019
Science Advice for Policy by European Academies (SAPEA) brings together outstanding expertise in engineering, humanities, medicine, natural and social sciences from over 100 academies, young academies and learned societies across Europe. SAPEA is part of the European Commission's Scientific Advice Mechanism. Together with the Group of Chief Scientific Advisors, it provides independent scientific advice to European Commissioners to support their decision-making.
For its 2019 report Transforming the future of ageing, SAPEA brought together eminent European scientists to explore and respond to the question "What policies at the EU level could support member states in achieving inclusive, fair and sustainable systems of health and social care to promote the taking-up of innovation for ageing societies?".
This meeting presented the SAPEA report to the French public, researchers and policy stakeholders, and discuss the evidence it contains in the light of demographic, health and economic conditions in France.
On 27 June 2019, the French Academy of Medicine, alongside SAPEA and FEAM (Federation of European Academies of Medicine) welcomed experts to talk about Transforming the Future of Ageing. This helded in partnership with the Foundation of the French Academy of Medicine.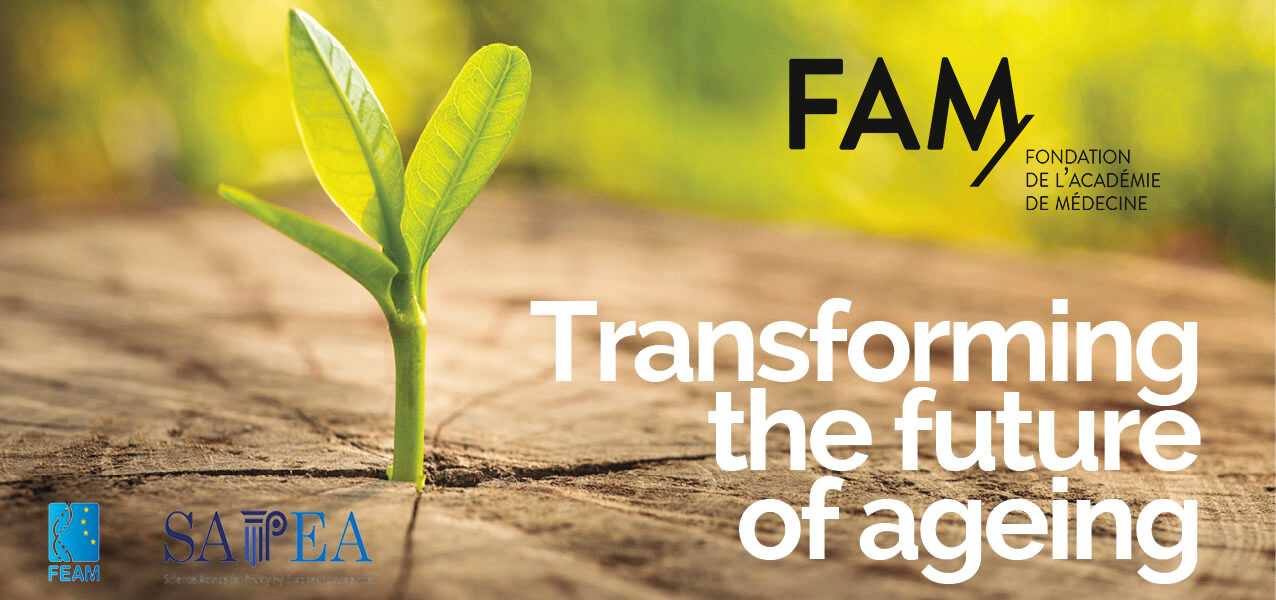 PRESS TRANSFORMING THE FUTURE OF AGEING
EXCLUSIF. Comment faire face au vieillissement des Européens ?
Publié le 27/06/2019 à 09:48 
Par Thomas Mahler
Un rapport des académies de médecine fait des propositions pour faire face au « mur gériatrique » et à la pénurie de professionnels de la santé.
9 Juillet 2019 – Actualités
Par Louis Daufresne
Émission du 9 juillet 2019 : Dr Jean-Pierre Michel, professeur émérite de la Faculté de Médecine de Genève, membre de l'Académie de médecine, auteur du rapport européen « transformons le futur du vieillissement »
Comment mieux vieillir? L'Europe au défi du grand âge
Par Wladimir Garcin-Berson
DÉCRYPTAGE – Dépenses de santé, vulnérabilité, discriminations… Dans un rapport publié ce jeudi, les académies de médecine européennes se penchent sur les enjeux du vieillissement massif qui touche la population du Vieux continent.